1. Go to "Sermons" and click "Add New".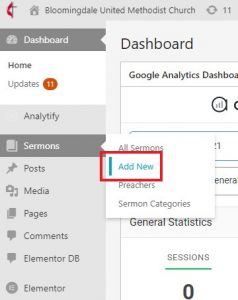 2. In the edit mode, add title and contents.
Type in your title.
Add your content. You can format your content by using the panel on the top. 
You can add media like images, videos, etc. 


** If you want to import a Youtube video, you can just copy & paste the URL on the content box.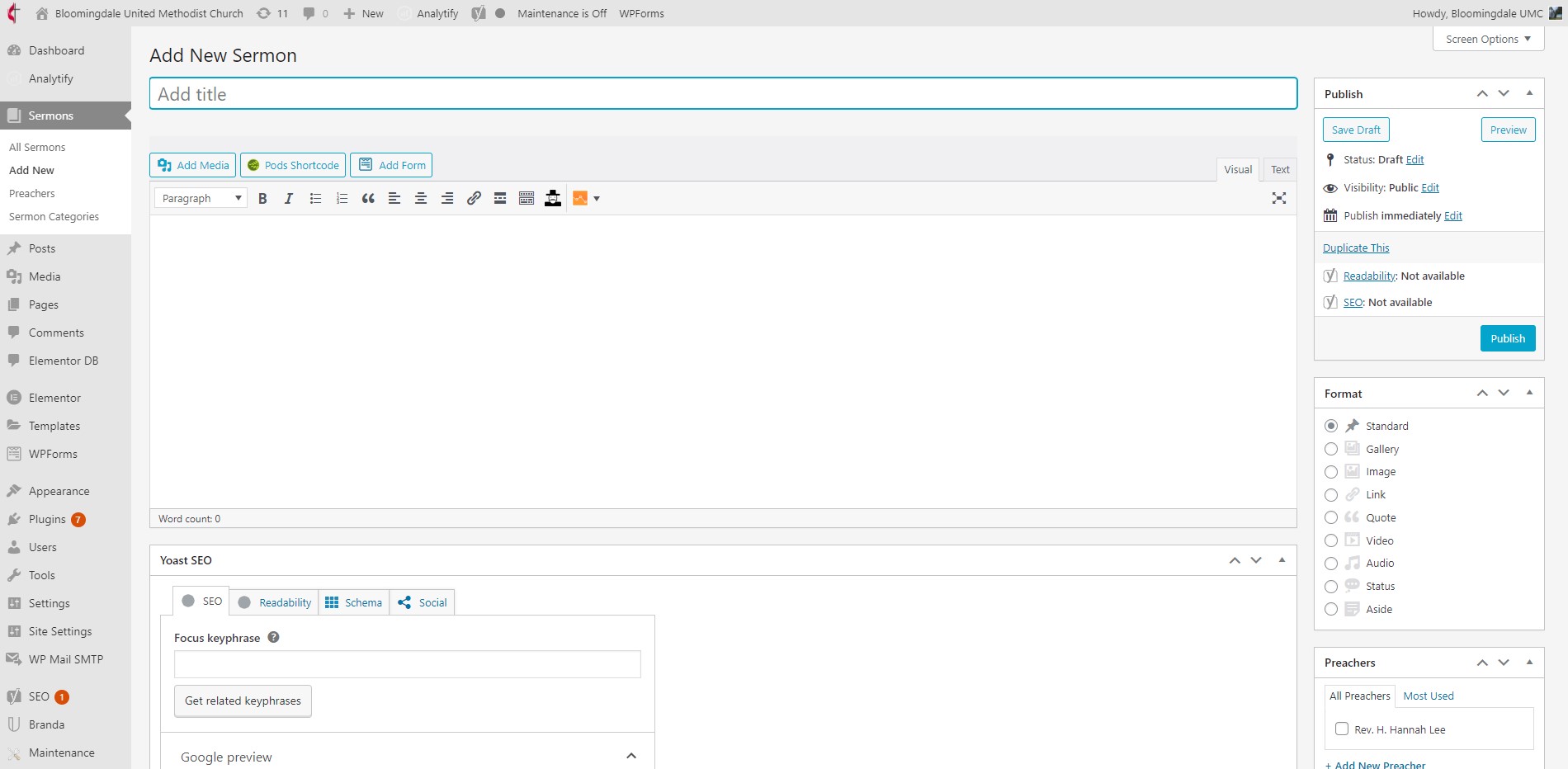 3. Scroll down and add bible passage(s) related to the sermon. You can also upload sermon/Sunday bulletin files as doc or pdf file formats if you want.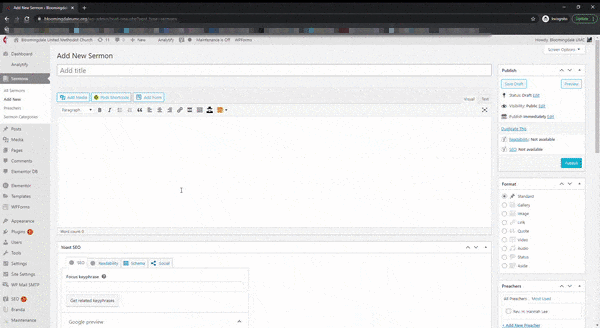 4. Go to the right-side panel to update the document setting. 
5. If you want the post to always be on top of the posts, edit "Visibility" and check the option to stick this post to the front page.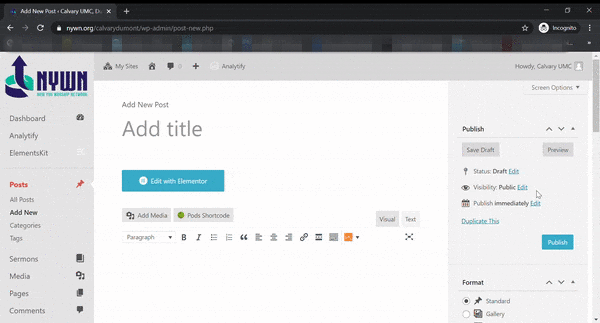 6. If you want to change the publish date either sometime in the past or future, click the "Immediately" button to edit. Note that future time will set the post to be scheduled at that time.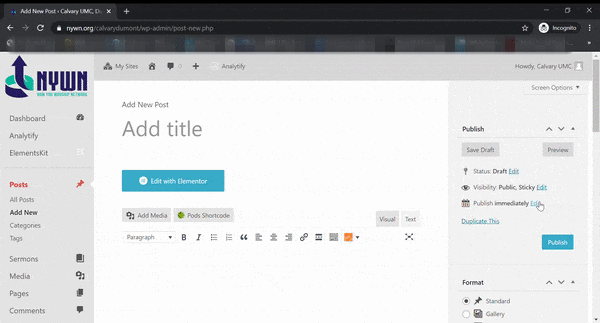 6. Scroll down the sidebar Choose/add Preachers and choose/add a new  Sermon Category.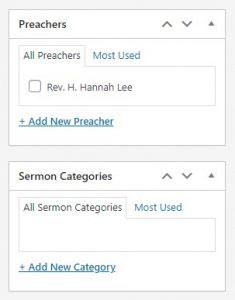 7. Scroll down the sidebar and find "Featured image (also known as post thumbnail)". You can upload the featured image which will be displayed as a representative image for the post.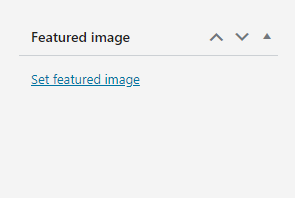 8. Go back to the top and hit the "Publish" button on the top right.